The Alienware Aurora 2019 gaming desktop, which is the culmination of the company's remarkable lineup of gaming-focused laptops, is renowned for its top-notch hardware and elegant design. They are renowned for their exceptional performance and high-end features, but they also provide a special value because to the possibility to customise both form and function. All Alienware desktops continue to be highly performant, but each is distinct and offers optional configurations to satisfy specific demands in various situations. Therefore, in this context, we'll talk about the Alienware Aurora R8 2019 gaming desktop, which is innovative and gives you things that no one else is offering.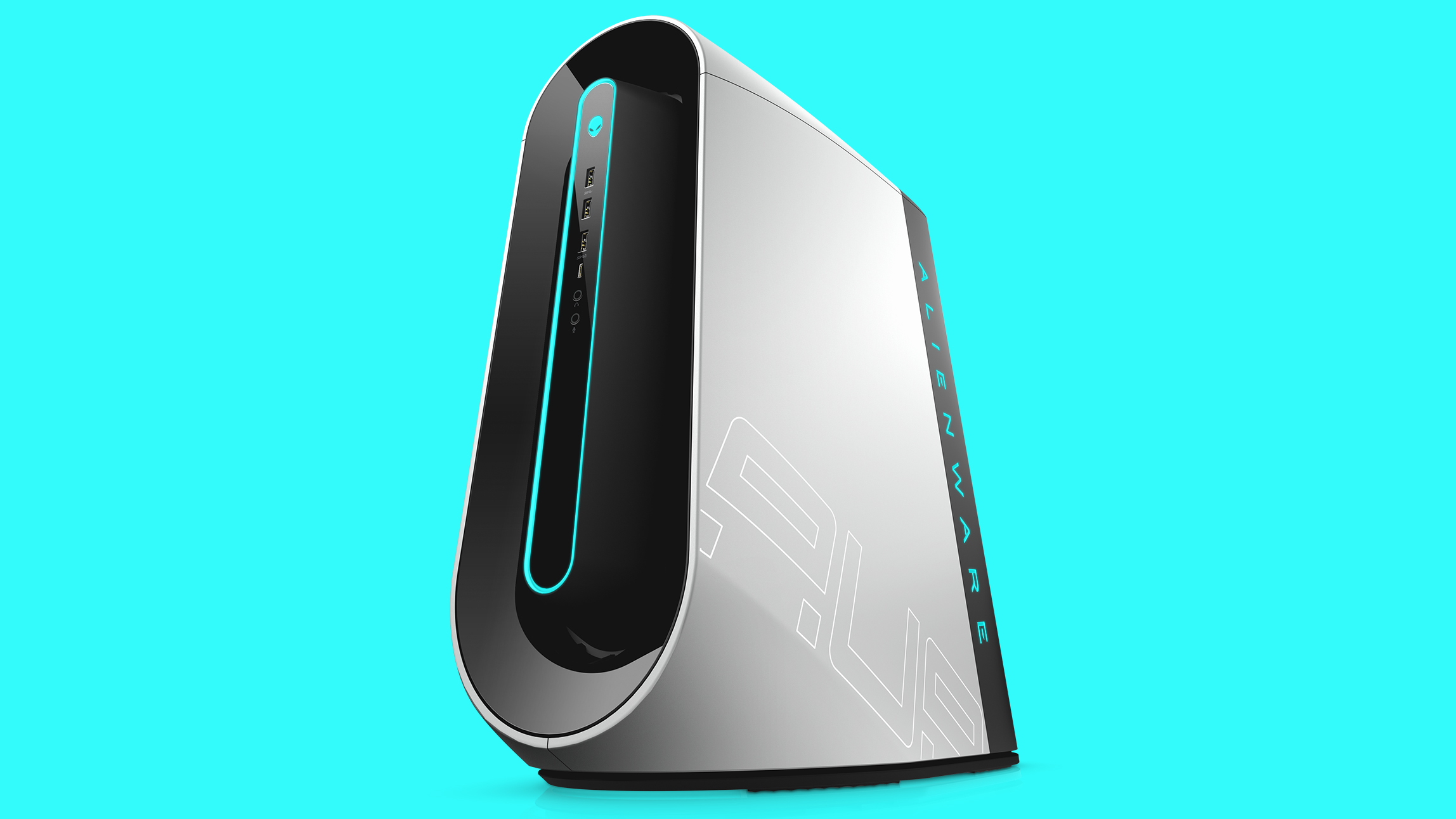 Alienware Aurora R8 2019 Specifications
Let me give you a quick rundown of the specs so you can get a sense of what this desktop computer can do.
| | |
| --- | --- |
| Processor | Intel 9th Generation Core i7 |
| Motherboard | Intel Z370 |
| Graphic Card | NVIDIA GeForce RTX 2070 |
| RAM | 16GB DDR4 2933 MHz |
| Storage | 512GB SSD NVME |
| Cooling System | Liquid |
Review of the Alienware Aurora R8 2019
In order to give you comprehensive information on the Alienware Aurora R8 gaming desktop, we will cover it in this article in many areas.
Exterior
The exterior of this desktop computer has one of the nicest and most original designs you will ever see, which is the first thing you will notice about it. With the customizable led ring light on the front side and their unique alien emblem, the design is quite eye-catching and modern. You will be spellbound by the Alienware name that is carved on the sides and has an LED light as well. In addition, you won't feel like it is constructed of cheap materials because of the build quality, which is quite high and sturdy.
Internal Specifications
Since they are developing a gaming PC, the company didn't skimp on integrating some of the greatest specifications inside. As a result, this desktop has a Core i7 9th generation processor, which should be adequate to handle not only the newest games but also the majority of resource-intensive software. Additionally, it has 16GB of DDR4 memory with a 2933 Hz operating frequency, which ought to be enough to perform the demanding tasks with ease.
Other features include 512GB of SSD storage and an 8GB Nvidia GeForce RTX 2070, which can easily support ray tracing for 4K gaming. There won't be any lag or glitches, and you will be able to view graphics that are much more accurate and realistic.
Cooling
The body's exterior is created not only to be more visually appealing but also to provide more room for the two vents, one on the front and one on the back. In addition, there are two more vents on the side for improved airflow that will help keep the interior cool for a longer period of time. As a result, the chassis is made to have effective airflow for better circulation, allowing for better utilisation with minimal noise even when performing lengthy tasks on it.
Ports
There are numerous ports included, some of which are on the front and others on the back:
3 USB Type A, 1 USB Type C, a headphone jack, and a microphone are located on the front.
Back: 5 USB Type A, 1 Displayport, 1 USB Type C, 1 RJ-45 Ethernet, a microphone jack, and speaker ports
Gaming Performance
Without a sure, this desktop computer can run practically all games at a frame rate of 60 or more, but if you're still curious, allow me to give you an example of a few titles with heavy graphic requirements.
Far Cry 5
Elden Ring
Rise of the Tomb Raider
Hitman 2
GTA
Verdict
The Alienware Aurora R8 is a top-notch gaming desktop with a premium build, lots of functionality, and superb ergonomics and aesthetic appeal. It includes four sizable vents on each side to effectively circulate air and regulate the temperature, so you won't typically hear any noise. There is no compromise in the ports because the specs are of the highest calibre, enabling you to handle any game or demanding task with ease. Overall, it's a fantastic gaming desktop that is well worth the money, and we heartily endorse it to any ardent gamer.